Instagram is an engine of engagement, according to the most recent social media data. You're already aware of it, and you want to make the most of it. Despite putting in a lot of effort and time to write and publish outstanding posts, your material isn't getting any attention.
Many business owners, in house or agency marketers suffer from the same fate because they fail to consider one critical factor: the optimal time to post on Instagram. One of the key causes of fluctuating engagement rates is this. The concept is straightforward: your post should go live when the majority of your target audience is on Instagram and ready to interact with it.
There is a quick answer and a long response to this. The quick answer is that the optimal time to publish on Instagram is between the hours of 2:00 PM – 7:00 PM (UK), as a general rule. Of course, depends on what source you use. For example, according to HubSpot, posting to Instagram outside of business hours (9:00 AM to 5:00 PM) can result in higher engagement rates, as there is less competition during those times.
However, depending on the niche and location of its target audience, each business has its own specific optimum time to publish. It's difficult to assume that the average optimal time to publish for a wide range of businesses, based on data from numerous companies in various parts of the world, would likewise apply to yours.
As a result, you must determine the optimal time frame for your specific organisation. This blog will help you determine the optimum time to visit.
Why Does Finding the Best Time to Post on Instagram Matter?
Instagram's algorithm is constantly being tweaked, making timeliness critical for posts to rank on a user's feed and accommodating novel features. However, the basic ranking is determined by three factors:
Interest: Articles with content comparable to what you previously expressed interest in will appear at the top of your feeds.
Recency: The most current posts will be preferred to rank higher on the feeds over posts that are days or weeks old.
Relationship: Posts and profiles with which you have previously interacted on Instagram rank higher in your feed.
With recency being a big component in ranking a post on Instagram, the importance of posting at the proper time grows.
When more active people see the content, the engagement rate rises within the first hour. Based on this, the Instagram algorithm will determine how many additional feeds you can appear in to increase engagement long after posting.
It means that you must carefully choose the optimal time to post on Instagram for likes, comments, shares, and saves; do it when your audience is most engaged for the best results.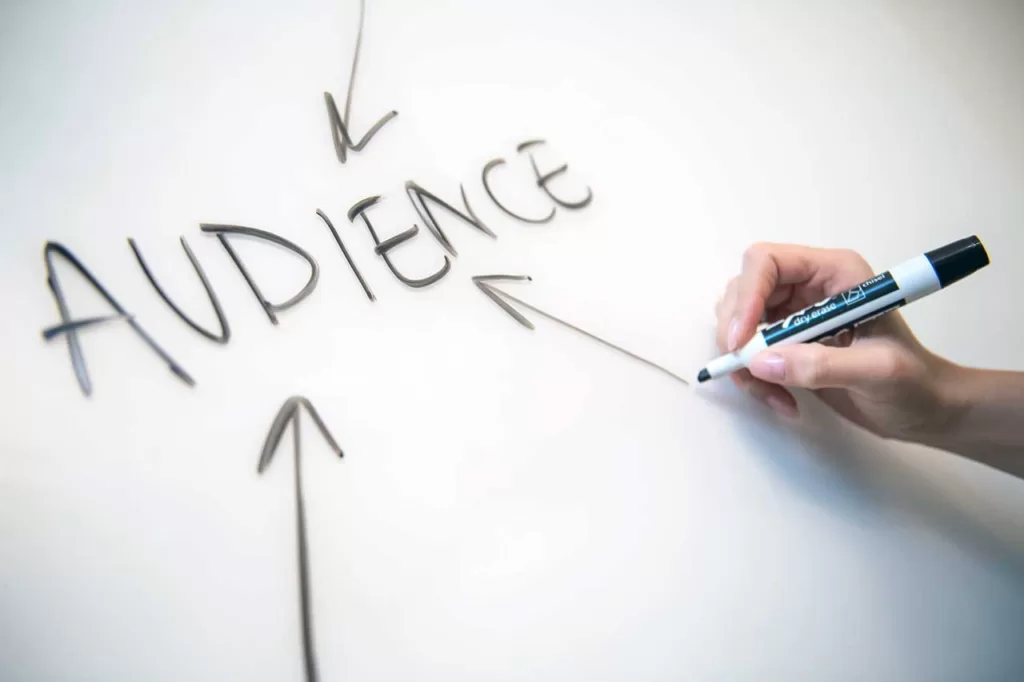 How to Find the Best Time to Post on Instagram For Your Business?
Instagram's own native analytics is a great way to find the optimal time to post on Instagram. There are two routes to check these: Instagram Mobile App and Instagram Creator Studio.
Of course, you have the route of Meta Business Suite (if you have a Facebook page connected to your Instagram account) and your chosen publishing app, such as Buffer, Hootsuite, Plannable, etc. As expected, each of these tools will have different features for their analytics and would be either free or under a premium fee.
For the purpose of this article, we are referring to the Instagram mobile app as it is the most convenient tool that will show you significant insights for free. These metrics are location of your followers, gender, age and when they are most active on Instagram.
What are the Average Best Times to Post on Instagram?
We discovered that testing and finding your own data is preferable and you should sticking to a fixed template of best times; adjust this template as you start getting more and more insights.
But, if you are new to Instagram, then having some broad time-frames can be a nice place to start before you go out to test for your unique best time to post. These set times have a good potential of working wonders for your brand on Instagram.
We have curated the following data from popular social media marketing companies suggesting when brands should post on Instagram.
Monday: 6 – 10 AM, 12 – 1 PM
Tuesday: 8 – 10 AM, 2 PM
Wednesday: 9 -11 AM
Thursday: 11 AM – 2 PM, 6 – 7 PM
Friday: 10 AM – 12 PM, 2 – 4 PM
Saturday: 8 – 11 AM
Sunday: 6 – 8 PM
From these different sources, a list of best posting times show some variation which shows how each sector is dependable on its audience. For example:
Best Times to Post on Instagram for Media Companies: Wednesday at 8 AM
Best Times to Post on Instagram for B2C Companies: Saturday at 11 AM and 1 PM
Best Times to Post on Instagram for Educational Organizations: Friday at 10 AM
Best Times to Post on Instagram for Healthcare Companies: Monday at 1 PM
Best Times to Post on Instagram for Non-Profit Organizations: Weekdays between 10 AM and 3 PM
Best Times to Post on Instagram for Consumer Goods Companies: Saturday at 11 AM and 1 PM
Best Times to Post on Instagram for Tech Companies: Wednesday at 8 AM and Friday at 10 AM
Best Time to Post Reels and Stories on Instagram
Reels are the new Instagram trend. It is widely used. According to new Instagram data, 58% of marketers intend to use reels in 2023.
If you've used Instagram Reels, you know how impressive the reach and visibility are. On the other side, as Reels' popularity has grown, so has the necessity to post at the optimum moments.
The optimum time to post videos on Instagram is also determined by elements like as location, industry, and audience. Nonetheless, you can begin the time optimisation of reels by using the average best times listed below.
Monday: 11 AM, 3 PM
Tuesday: 7 – 9 AM, 7 – 8 PM
Wednesday: 6 – 7 AM, 12 – 2 PM
Thursday: 2, 10 PM
Friday: 10 AM, 7 – 10 PM
Saturday: 8 – 11 AM, 5 PM
Sunday: 1 – 4PM, 9 PM
As for Stories, the recommended time frame if you are a business and want your followers to view your story and visit your Instagram business page is to publish your Instagram Stories between lunch breaks on weekdays between 11 – 2 PM. Normally, the stories will bring 2 to 3 times more engagement than regular Instagram posts.
How Often Should You Post on Instagram?
It is dependent on a few elements. First, do you have enough product photographs, material, and ideas to post twice a day or once a week? The idea here is to update on a regular basis; if you ghost your followers, they will lose interest and unfollow you.
Don't, on the other hand, post content only for the sake of updating regularly. Spend your time instead developing a thoughtful customer journey-based content strategy.
This may take more time up front, but it will save you tension and problems in the long run. As a result, you'll be able to spend more time monitoring social media and connecting with followers, and less time worrying about having enough content out there.
If you don't have many post ideas, consider posting 3 to 4 times a week. After a month or so, you can make adjustments based on how the post schedule works for you and the brand.
How to Utilize Multiple Best Hours to Post on Instagram Effectively?
After using the techniques and time slots described above, you will see that there is no single optimum day or time to post on Instagram.
In any case, you wouldn't want to live in a world where there was only one optimum time to post on Instagram. But, it might be exhausting for a business social media manager or even marketing agency to publish in multiple time periods right before the optimal time slot.
You can either let go of numerous time windows and choose the optimum moment of the day, or you can manually post on many time slots. Picking the former will result in the loss of your other better engagement times, while choosing the latter would result in a massive waste of your time. This is where a social media content scheduler comes in play.
Today, most of the social media platforms have a content planner which allows you to schedule the posts at the desired time. Either we are talking about the built-in options, such as Meta Business Suite or a 3rd party tool, such as Plannable, Social Pilot, Buffer, etc.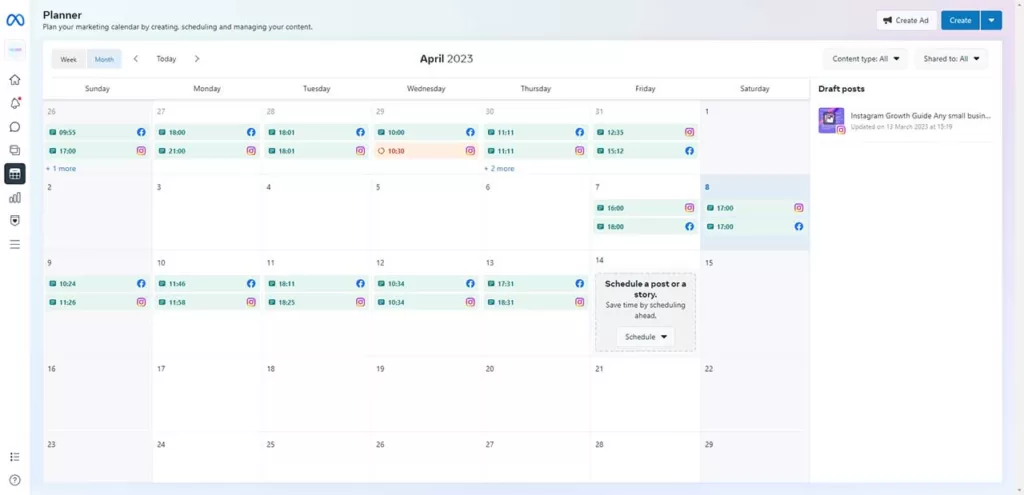 Best Times to Post on Instagram FAQs
What is the best time to post on Instagram?
The optimal time to publish your posts, stories and reels on Instagram is entirely dependent on your target demographic. Still, the most popular times to post on Instagram are between 6 – 9 AM, 12 – 2 PM, and 5 – 7 PM in weekdays. For weekends, the best time would be later in the evening, between 7 – 10 PM.
What's the worst time to post on Instagram?
The worst time to post on Instagram is after midday on weekends and public holiday. It is because most of your audience will be out, socializing with the real world, or spending time with their families, and less on their phones.
Is it better to post on Instagram at night or in the morning?
Studies have shown that the best time to post on Instagram is typically between 9 – 11 AM while commuting to their jobs as people check their devices while are in transit.
Is Monday a bad time to post on Instagram?
As expected, the data shows that Monday mornings will bring a little less engagement as compared to other weekdays. However, we still recommend posting on the time frame 6 to 10 AM and 12 – 2 PM, in particular to the lunch break time.
Does the time you post on Instagram matter?
Certainty, YES. With recency being a big component in how a post ranks on Instagram feeds, posting when people are most likely to view your post is critical. It ensures that you appear in as many feeds as possible and maintain higher engagement rates.
What is the best time to post on Instagram on Thursday?
Probably the best time to post on Instagram on Thursday is 11 AM – 2 PM and 6 – 7 PM.
Should I post every day on Instagram?
Being a regular poster on Instagram is always beneficial. It is more vital to maintain a consistent publishing schedule than to post at specified times every time.
You should probably try to publish at least once every other day. Some companies post up to 30 times every day. Ideally, you want to see a few posts every day from your followers.
To summarise, determining the optimum time to post on Instagram is critical for businesses and marketers looking to enhance engagement and reach a larger audience.
While there are general time frames that may work for some, using Instagram's native analytics or other third-party tools to discover the particular ideal time for your business is critical. Because the algorithm is always changing, posting at the proper time can have a major impact on the ranking and visibility of your post.
Furthermore, with the increasing popularity of Instagram Reels, it's critical to identify the optimum time to post them for maximum reach and visibility. Businesses may design a more successful Instagram marketing strategy and obtain greater results by taking the time to evaluate their audience's activity.
As always, if you are struggling with your marketing efforts, please feel free to give us a shout and we are more than happy to offer our advice.